FROM TOP TO BOTTOM. CUSTOM MADE FOR YOU.
FULLY CUSTOM LOCATIONS AND DESIGNS.
Custom locations made just for you.
Designed and created with care by myself
Full proof images throughout the whole process
British Cartographic Society award winning x 2
CUSTOM CARTOGRAPHIC ART MADE JUST FOR YOU.
As time goes by I will be working on more and more locations to add to the store. However, if you would like to commission a custom location this is something I love to work on.
All I need from you is a place name or a google maps screenshot. I can work with you from that point to make an item you love.
Throughout the whole design process, you will be provided with proof images showing the location, zoom and areas covered on your item. Any adjustments can be made before the item starts manufacture so you can be confident your final item will meet your needs.
You are part of this process and it's a process I love.
If at any point in the process before manufacture you change your mind, or decide the item isn't for you I will offer a full refund.
I can also customise your item's protective cover with a message unique to you or the lucky recipient.
This is a hand designed, hand assembled, truly unique item that I cannot wait to make for you.
To begin the process, you can purchase the items below. You will be asked to fill in a form with your requested location during checkout. Alternatively if you would like to have a chat before ordering, please get in touch via the form below. I'm always happy to talk.
The gallery at the very bottom of this page shows several items that all started as commissions. With over 100 completed custom commissions in the last year I cant wait to add more.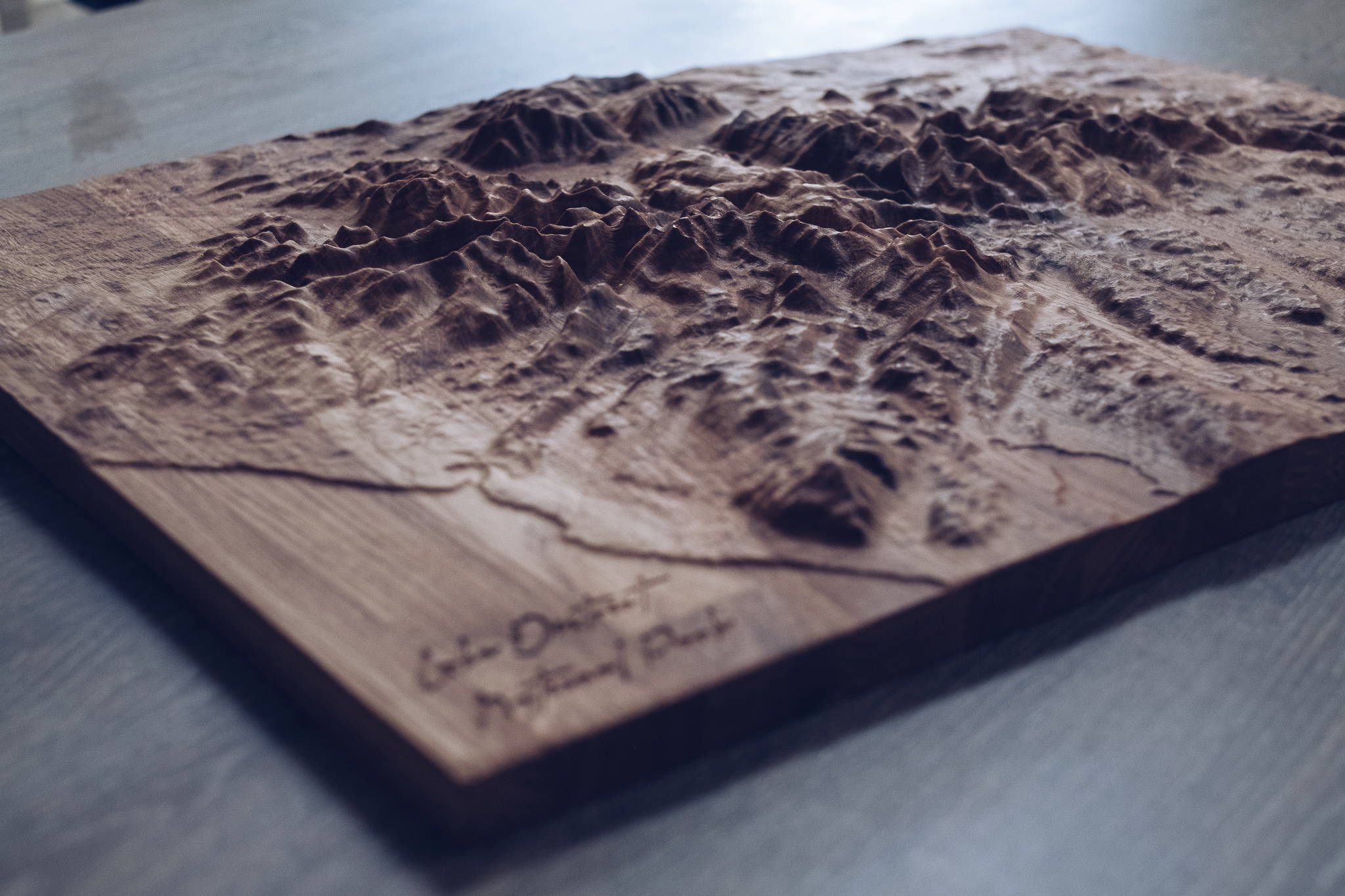 Check out our custom offerings below.
From multi layer laser cut maps to full hardwood carvings we have something to suit any home and any location. Click to see prices, dimensions and information on the manufacturing process.
If you have any questions at all please get in touch using the form on the contact us page linked here. I will endeavour to get back to you within the day to answer any concerns or ideas you have.
If you have an idea for an item not yet shown please do get in touch as well. Im happy to take a look at any requests.